Today we are excited to show-off a gorgeous styled shoot we designed with an incredible team of talented wedding vendors from Banff Bride at the Fairmont Banff Springs.
As Banff wedding planners we love coordinating with the talented people in our industry to create beautiful images and showcase our design and decor ideas. It's always an amazing chance to meet new people and collaborate with incredible artists.
The photo shoot was inspired by the old-Hollywood glamour and art deco era. We worked with black and gold as the basis of the decor and added pops of red and pink through the florals to bring the whole look together. You can find this photo shoot in the pages of the latest Bridal Fantasy Magazine and we have a little sneak peek for you below.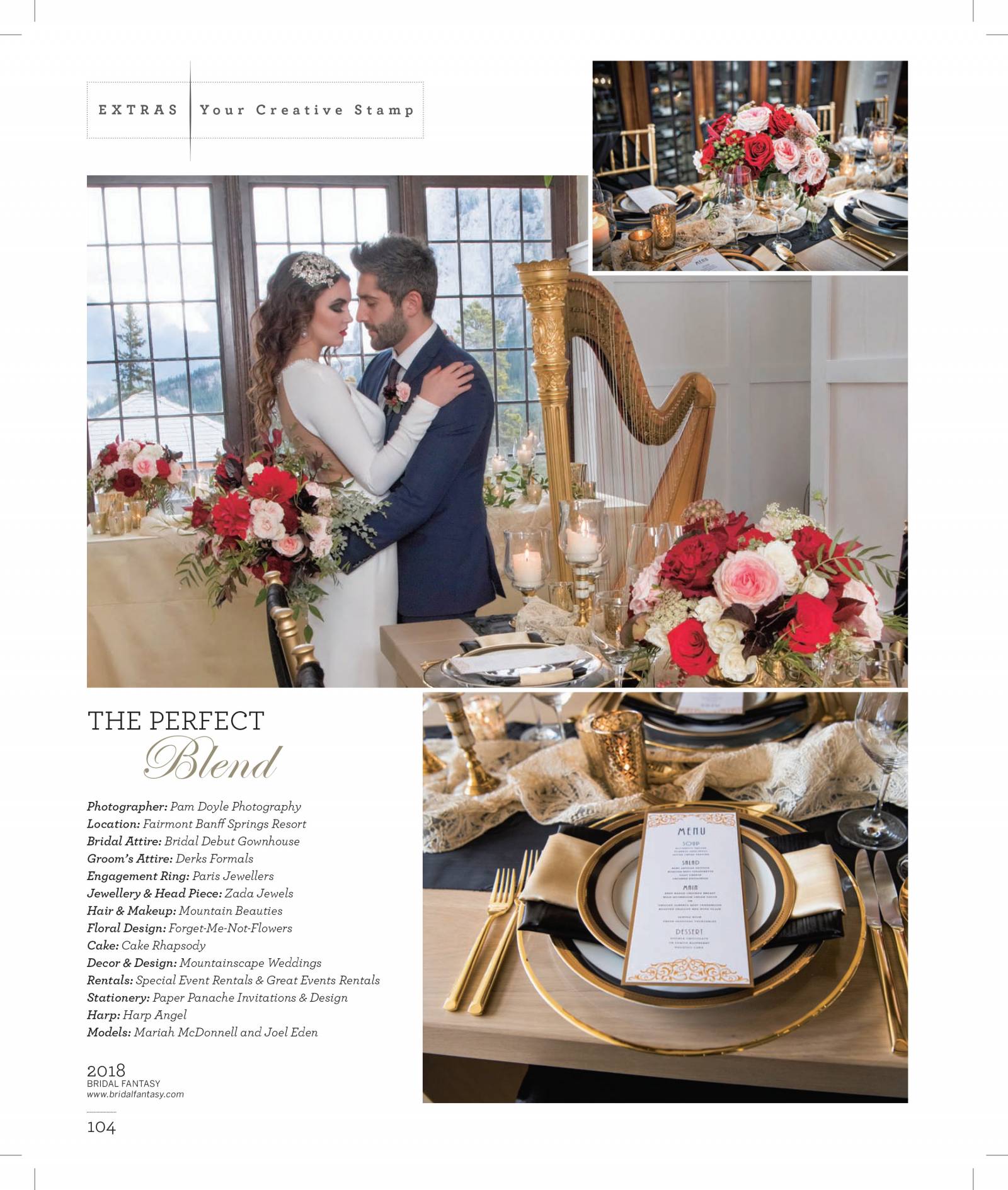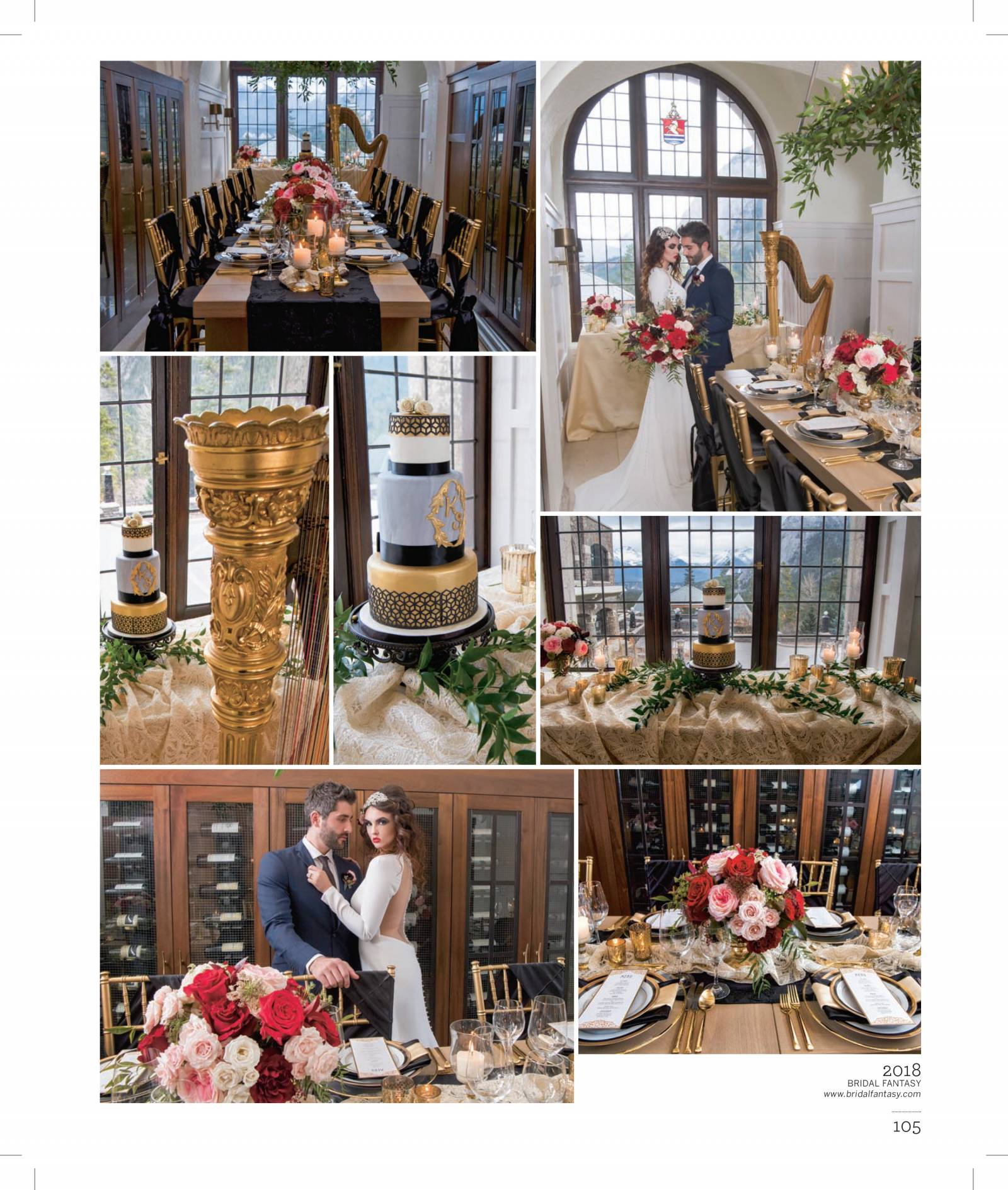 If you're looking for a Banff wedding planner we'd love to meet with you! Our team has spent over 15 years designing weddings and working with couples to help them realize their dream wedding in the Rocky Mountains. We are passionate about what we do and have the experience you can count on too.