As wedding planners, we love seeing the latest wedding trends, styles and colours. We never tire of new ideas and love stretching our creativity as designers too. When we saw the idea of turning your cake table into a breathtaking floral installment it sparked something inside of us. After all, our team consists not only of wedding planners but florists too and this is a match made in heaven.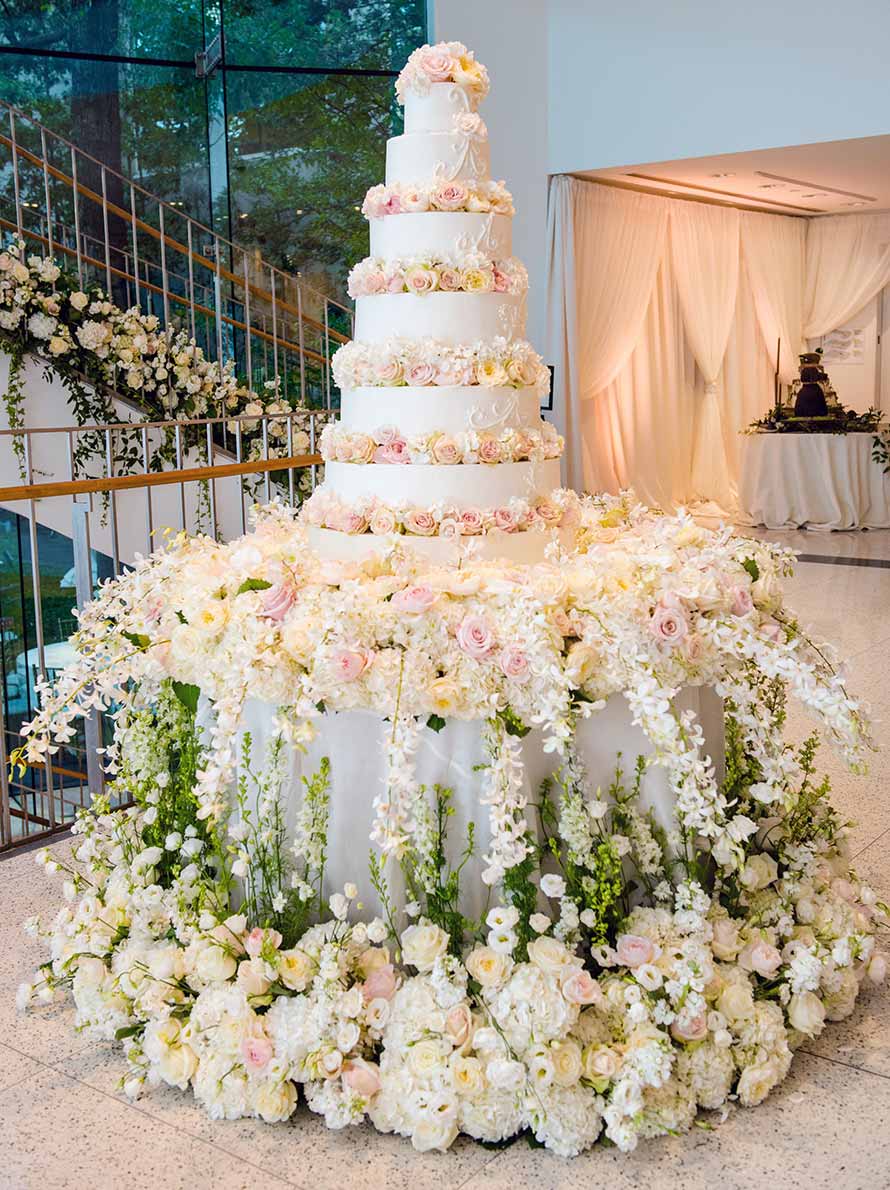 If you're a bride that wants a beautiful wedding cake at your wedding then focusing on your cake table is a great idea for you. With the cake already acting as a centrepiece for the wedding reception, accenting the table with florals takes it to the next level and creates a true show-stopper. This is an easy way to do something unique and beautiful at your wedding.
We've rounded up some of our favourite cake table inspiration for you today and hope you enjoy all of the ideas!
Above: We absolutely love the elegance and luxury of the cake table above. This is definitely how you make your cake stand-out in a room!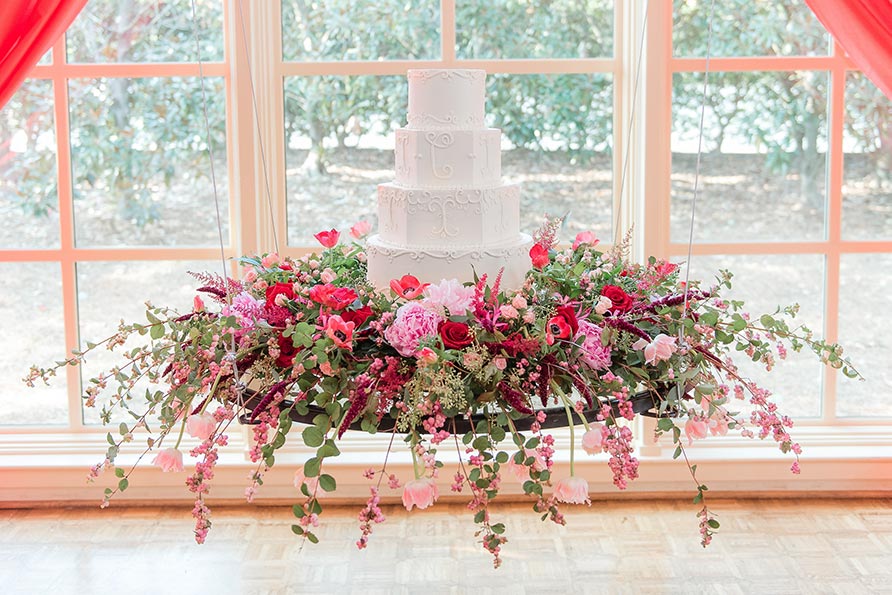 Above: We love the floral cake table above. Firstly, we love that the table is suspended and makes everything appear as if it is floating. Secondly, we love the all-white cake that is accented with so much colour and texture through incredible florals. Another show-stopper and way to showcase your beautiful wedding cake!
Above and below you'll find two simpler but still completely beautiful ideas for a floral cake table. Above they used moss and wood to create a woodland and fairy feel to the cake table and it's absolutely magical. Below we love how they incorporated beautiful design both above and below the cake. The gorgeous wood panel and garland behind the cake creates a stunning backdrop while luxurious linens and flowers finish the cake table perfectly.
Below: we love the colourful floral garland that surrounds this wedding cake atop of gold linens. This is another gorgeous piece of inspiration for elevating your cake table and making it work together with all of your decor and florals. Simply beautiful!
Want to know more about designing an incredible cake table for your wedding? Be sure to get in touch with us today! Mountainscape is a Banff based wedding planner and florist team with years of experience and knowledge to help you achieve your wedding dreams.