Perfect elegance, delicate lace, shimmering pink, grand flowers, gold Chiavari, and beautiful smiles.
These are just a few words that perfectly describe Dana & Lorenzo's Lake Louise wedding last May. As Lake Louise wedding planners we believe in true love, soul mates and happily ever after. We also believe our expertise and knowledge can help make your wedding day easier, so we love helping couples by coming alongside them to execute their wedding dreams (just like we did in this wedding).
Below you'll find beautiful images showcasing the elegance, love and carefully thought out details of a perfect Spring wedding in the mountains. We were very honoured to be a part of this incredible celebration and help turn Dana & Lorenzo's beautiful wedding vision into reality.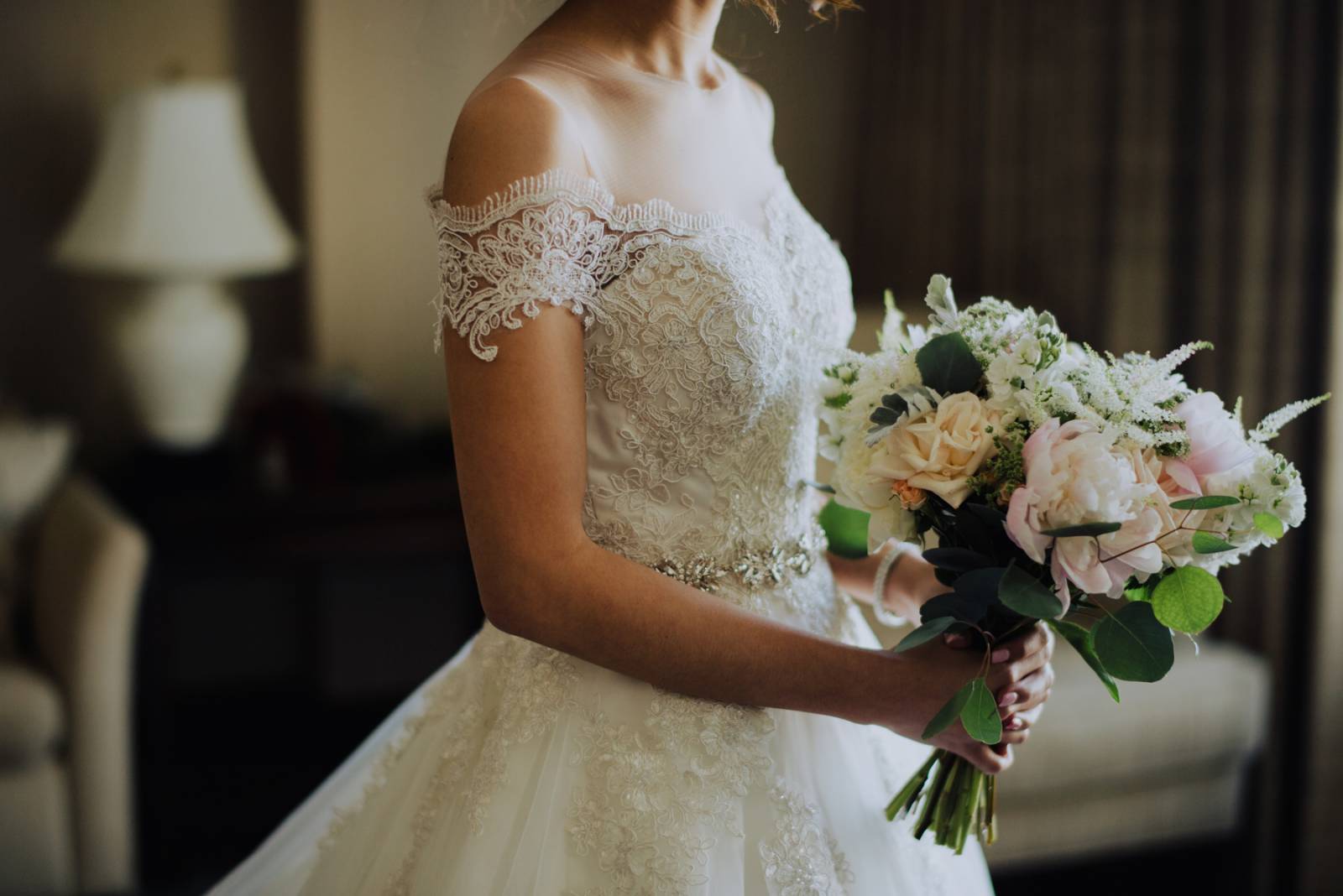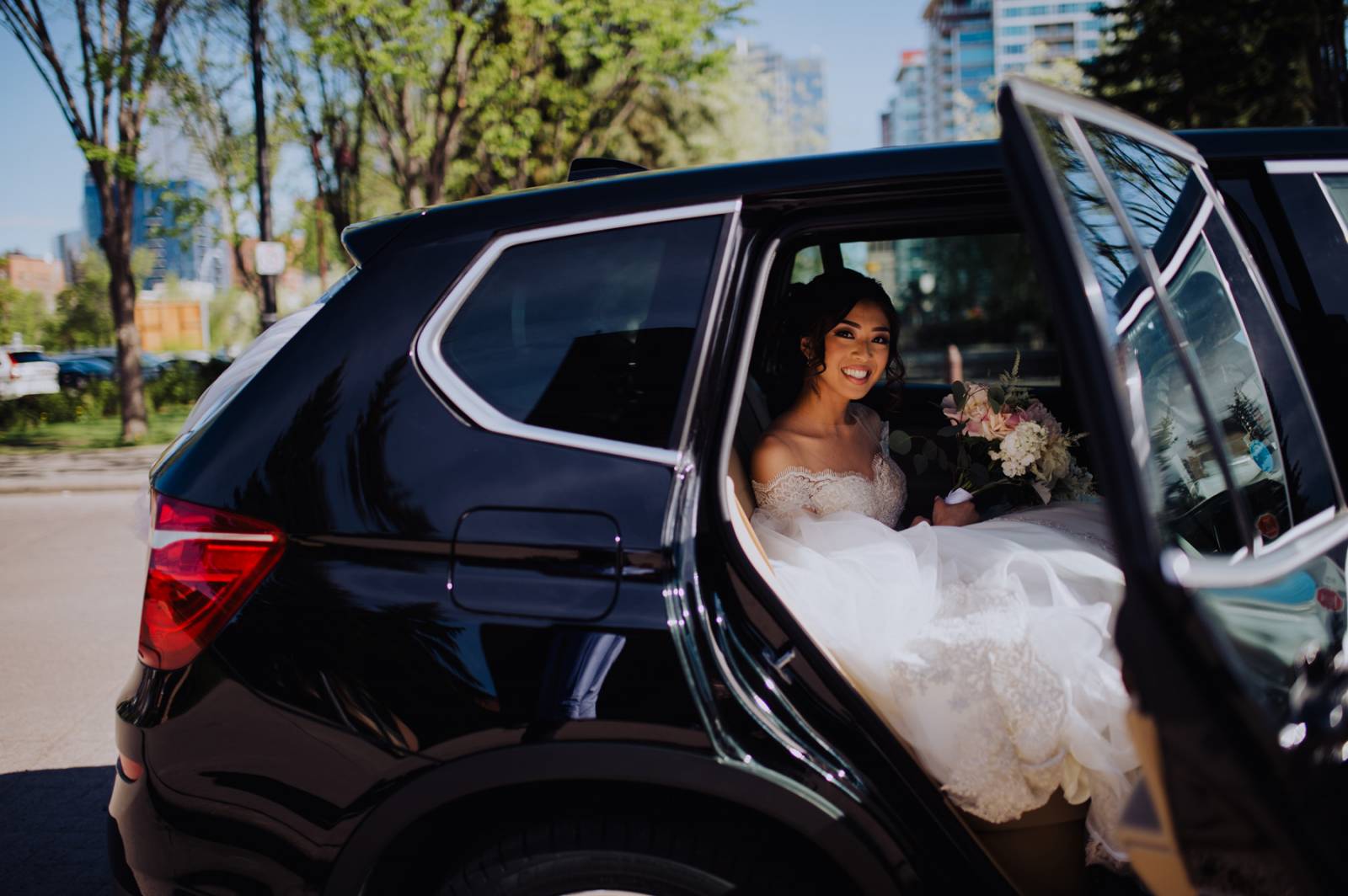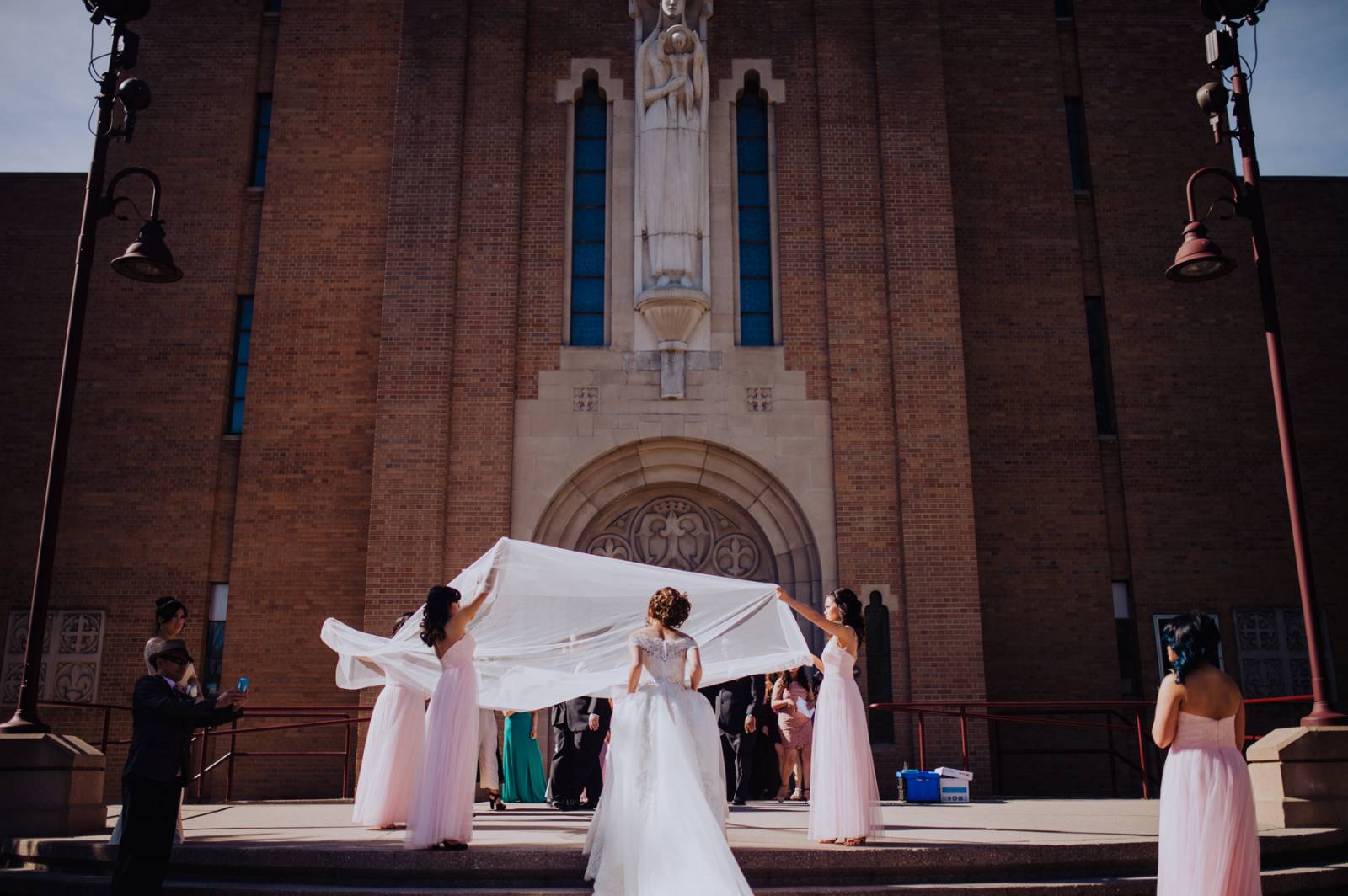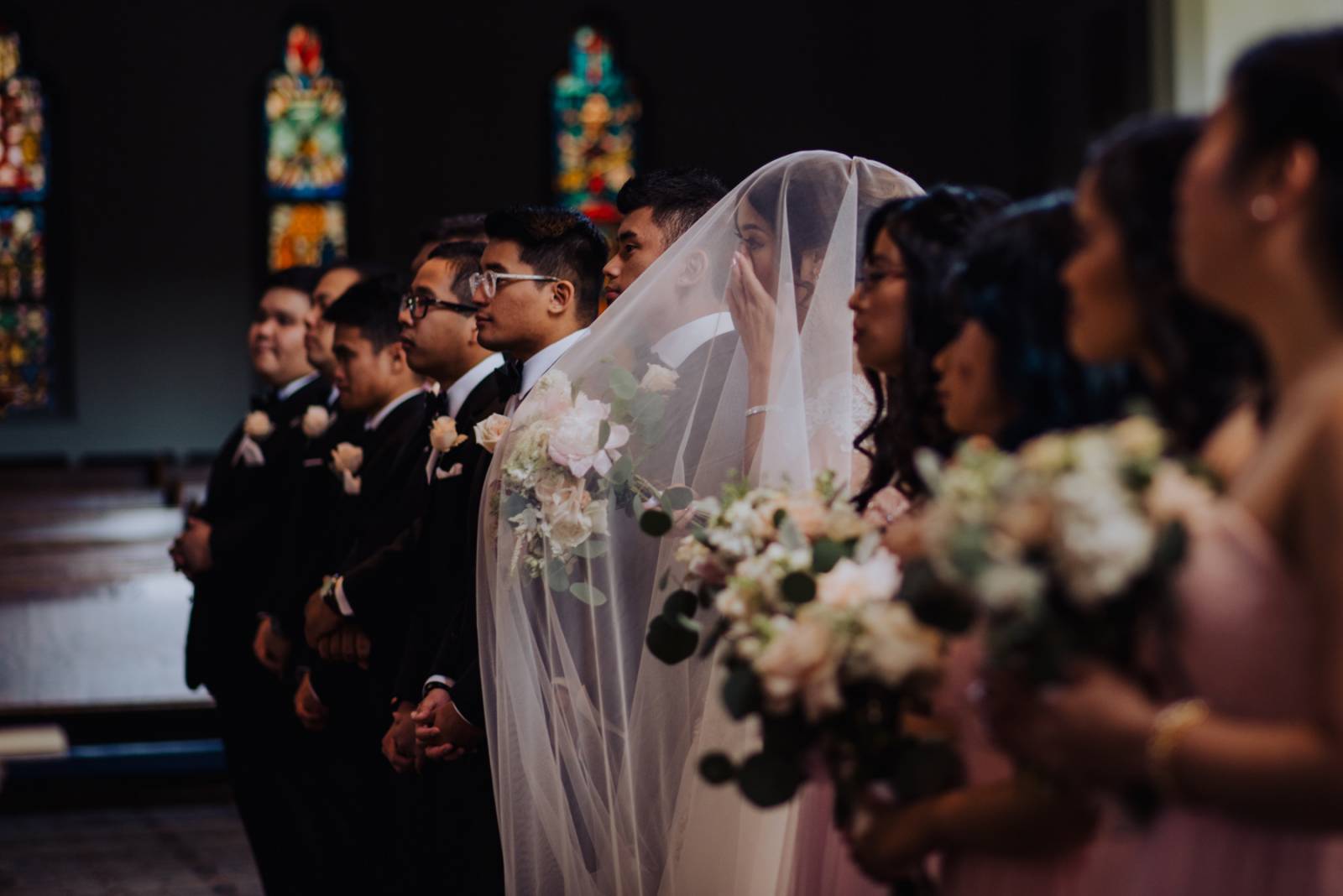 The weather isn't always perfect in the mountains but when those blue skies come out they are absolutely majestic, and there is no better backdrop in the world for wedding photos (in our opinion)!
The wedding reception was held at The Fairmont Chateau Lake Louise. The details and decor centered around beautiful elegance with a touch of modern chic. We mixed round tables with several long tables to improve the use of the space and add a touch of modern style to the design.
The tables were covered in luxurious pink linens and interspersed with pink sequins linens to add further texture and shimmer. The tall, grand centerpieces were designed with white and pink hydrangeas, perfectly fitting for an elegant Spring wedding. Of course, there were countless other details like gold Chiavari chairs, pink silk napkins, pink champagne wedding favours and much more that came together to create the most beautiful reception.
THIS!!! (Image below)
This kind of reaction makes our job rewarding and is everything about why we love what we do! Seeing Dana & Lorenzo walk into the reception for the first time was the highlight of the wedding for us as the wedding planners.
The couple had not seen the finished decor before this moment, and when they finally got to see their dreams as reality, their reaction was priceless (at least to us as Lake Louise wedding planners).