One of our July couples did a great job of honouring the countries they are from as well as the country they met in; Sweeden for our bride, Canada for our groom, and Australia where they met and live together.

Photographer credit: Chad Munro

Mountainscape Weddings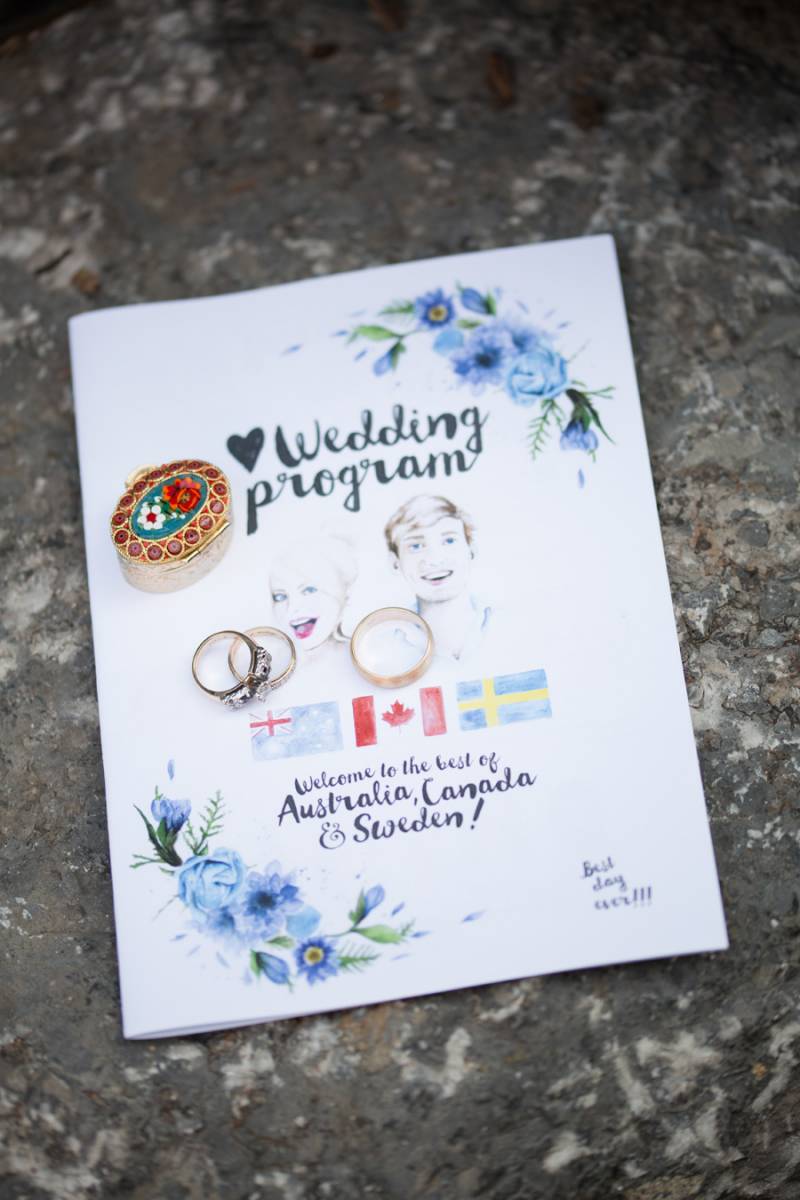 The bride designed these programs, animated the people in the bridal party as well as our planner Shannon Fountain and the marriage commissioner :) It was such a sweet and personal program.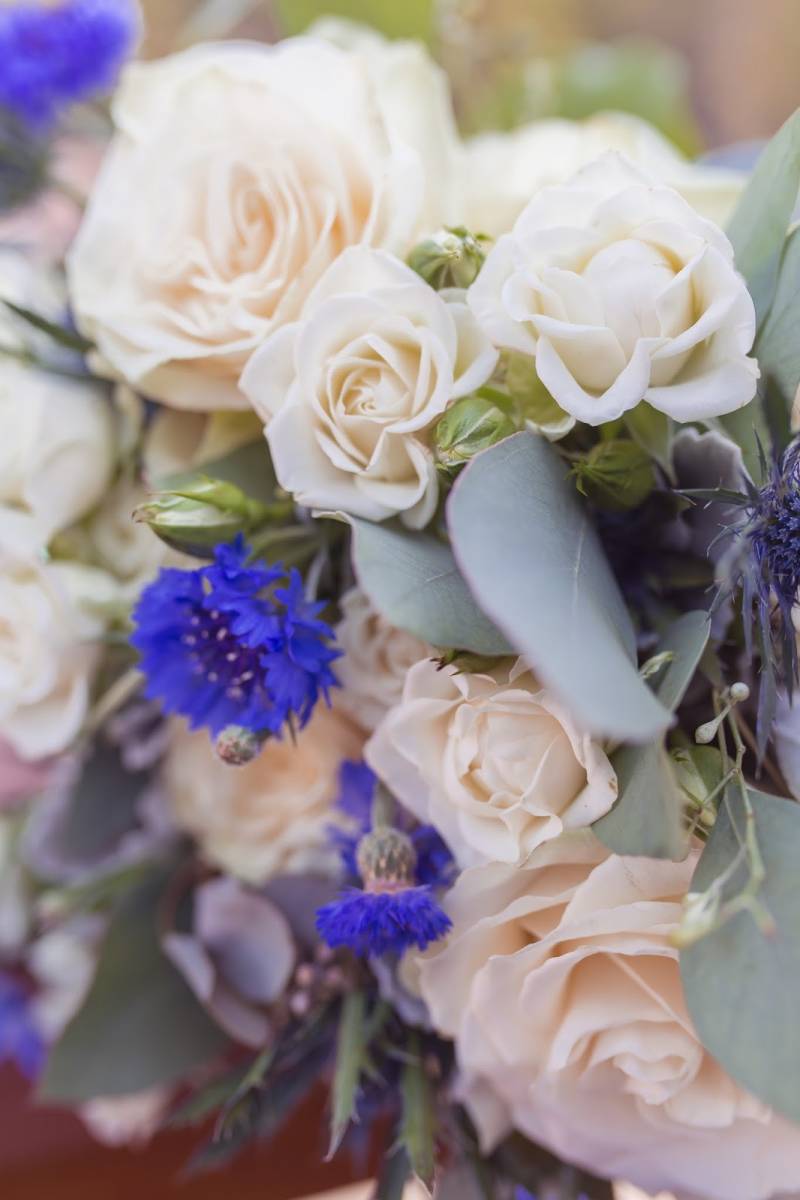 Cornflowers to honour the bride's Sweedish heritage, Blue Eryngium (thistle) to honour the groom, and Seeded Eucalyptus in celebration of Australia where it all happened and continues to grow!
Personal cufflinks to represent the Groom
For the unity sand the couple collected sand from Sweeden, Canada, and Australia to symbolize their joining together.
A creative custom cake topper, continuing the "joining" theme. This couple was so much fun, and the bride took every effort to customize her day.
What could be more Canadian?!
Across the globe! A guestbook map to also honour their guests and where they have come from.