It's been a chilly and miserable June so it I was hesitant to post a winter wedding right now, especially as the sun and warmth have finally broken through over the valley. However, we have plenty of brides planning their incredible winter mountains weddings and the Fairmont Banff Springs is a beautiful wedding venue at any time of the year so we're diving into the beautiful winter wedding of Annie and Peter today and we hope you still enjoy the inspiration.
Annie and Peter were married on a beautiful, clear winter day with skies so blue they almost look painted. The mountain air was crisp and cold so Annie kept warm with a gorgeous fur-lined cape that swept across the snow as she walked. The wedding was filled with so much love and beautiful touches from Annie's heritage and culture along with traditional Western elements. We helped Annie and Peter keep all of the wedding details organized as their wedding planner and designed the beautiful textured bouquets and boutonnieres too.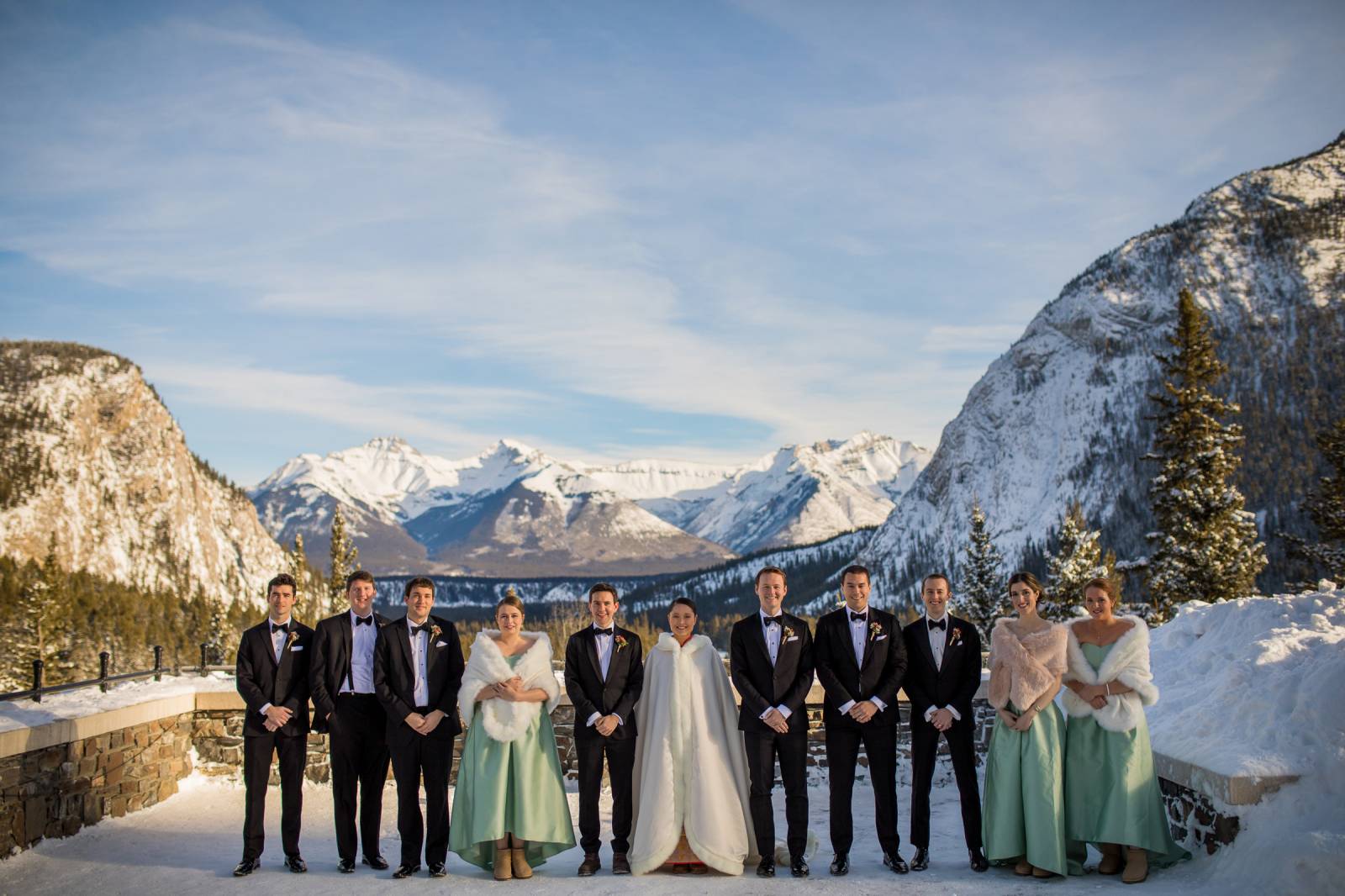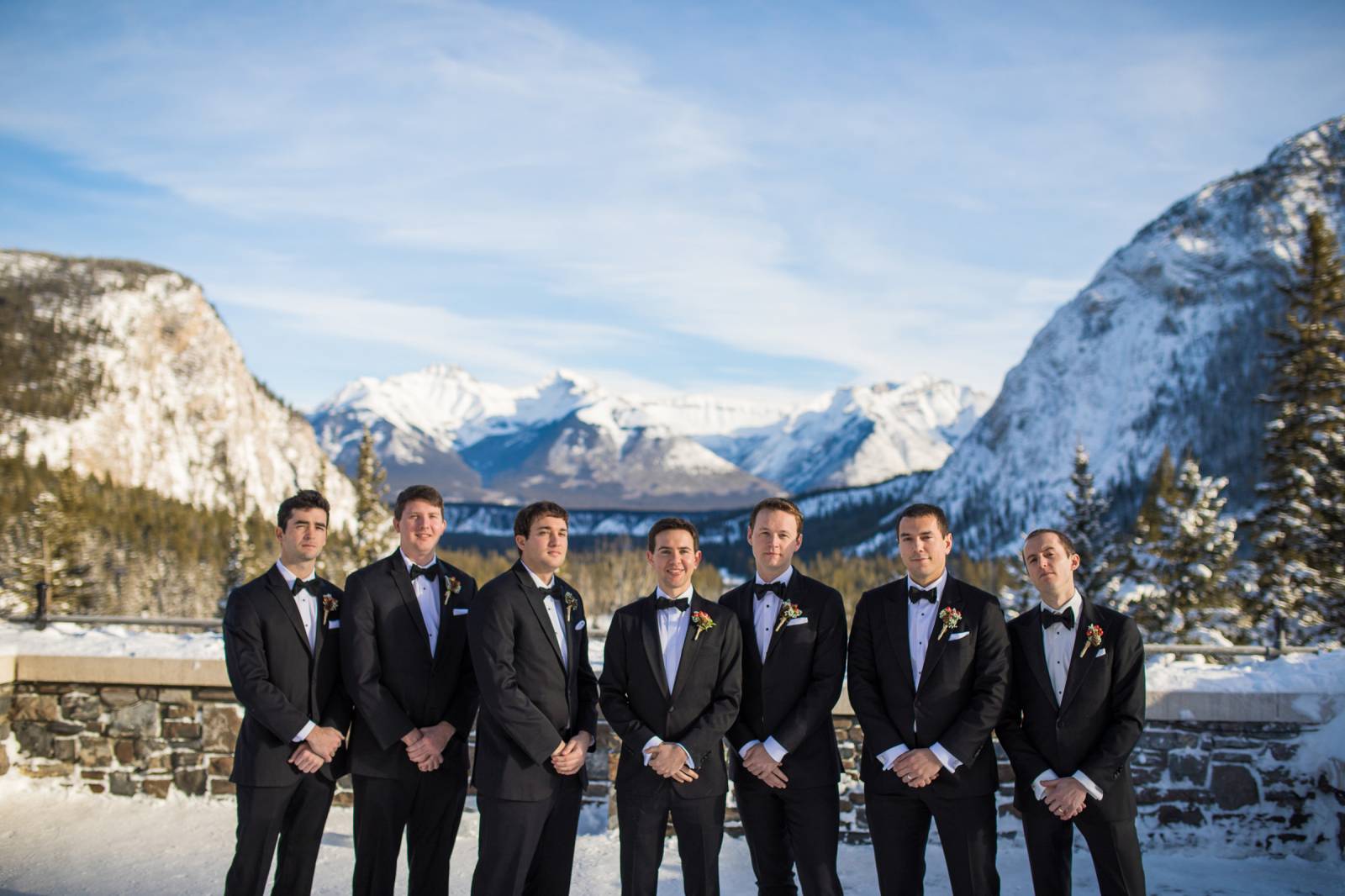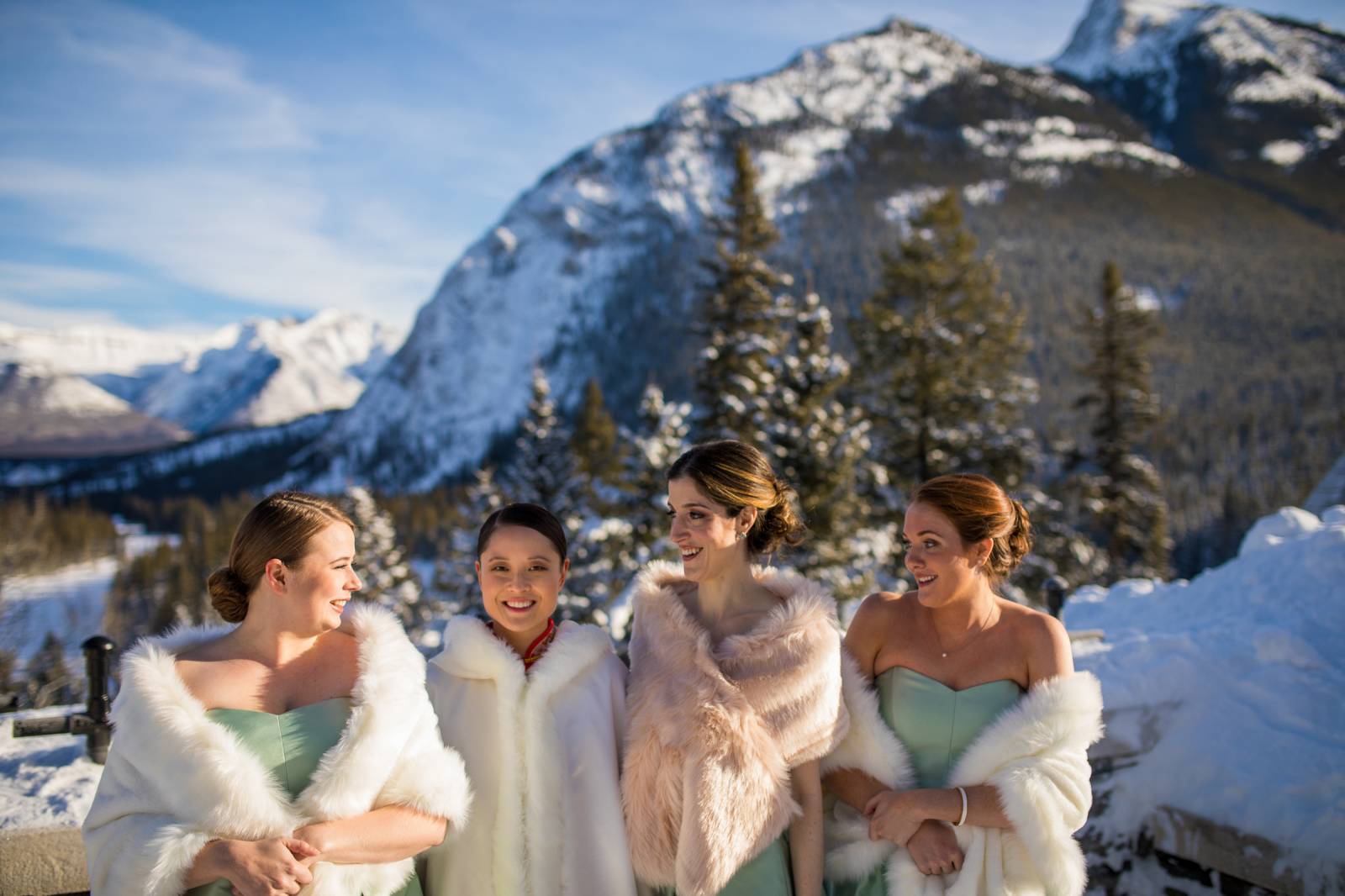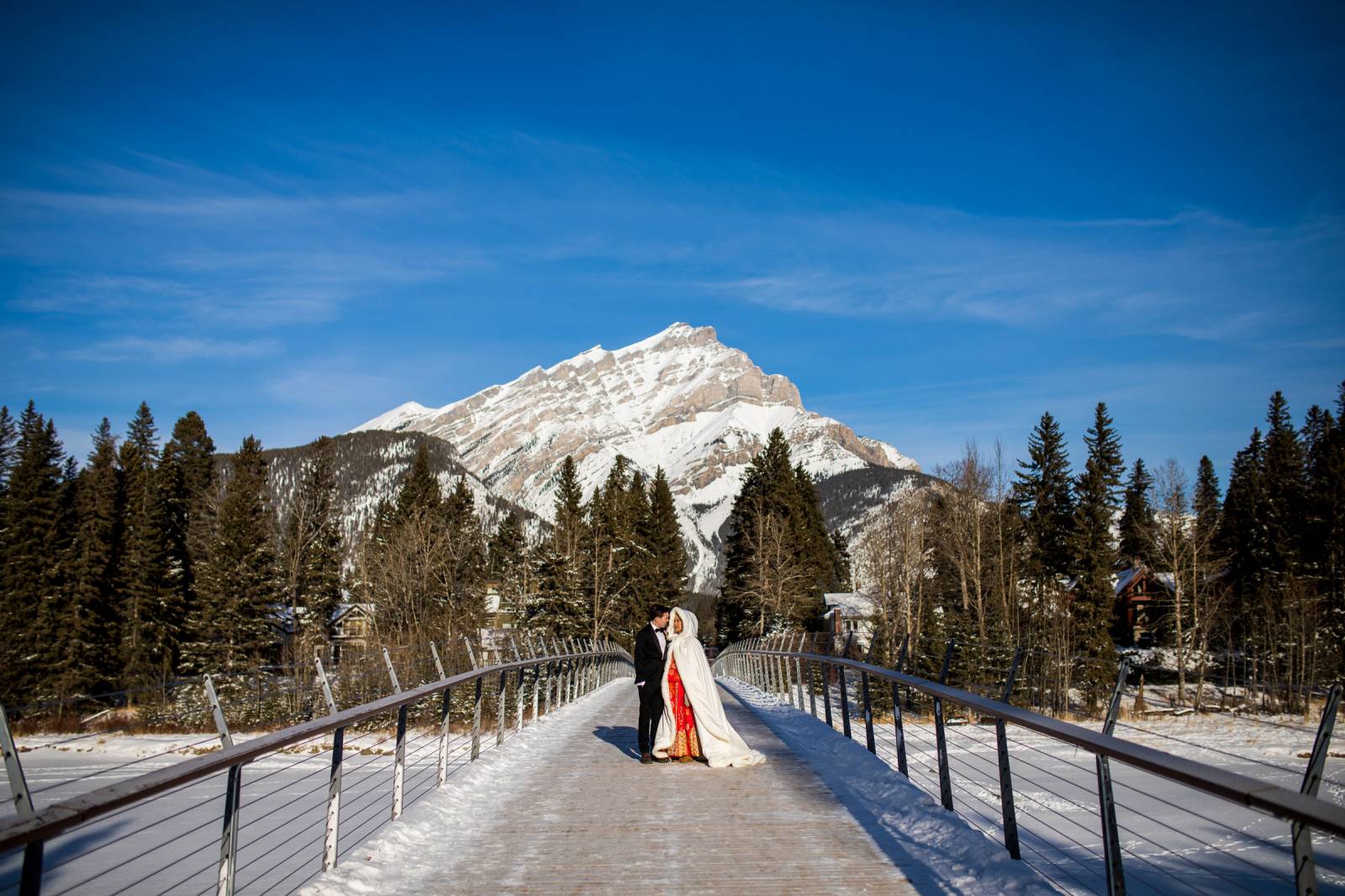 Pinecones and berries make a perfectly elegant and wintery boutonniere - we love seeing the men sport classic tuxedos too!
We love the simplicity and elegance of this incredible white cake, plus the cake toppers are simply the cutest and sweetest things we've ever seen! It was the perfect touch for Annie and Peter's wedding.