We are so excited to share this gorgeous Fairmont Banff Springs wedding with you today! We loved working with Lindsay and Alexander to help them execute their vision and take care of all of the details including the florals, decor, and design. As Banff wedding planners, it's our pride and joy to get to share images from our incredible couples and give you a tiny peek into their wedding day.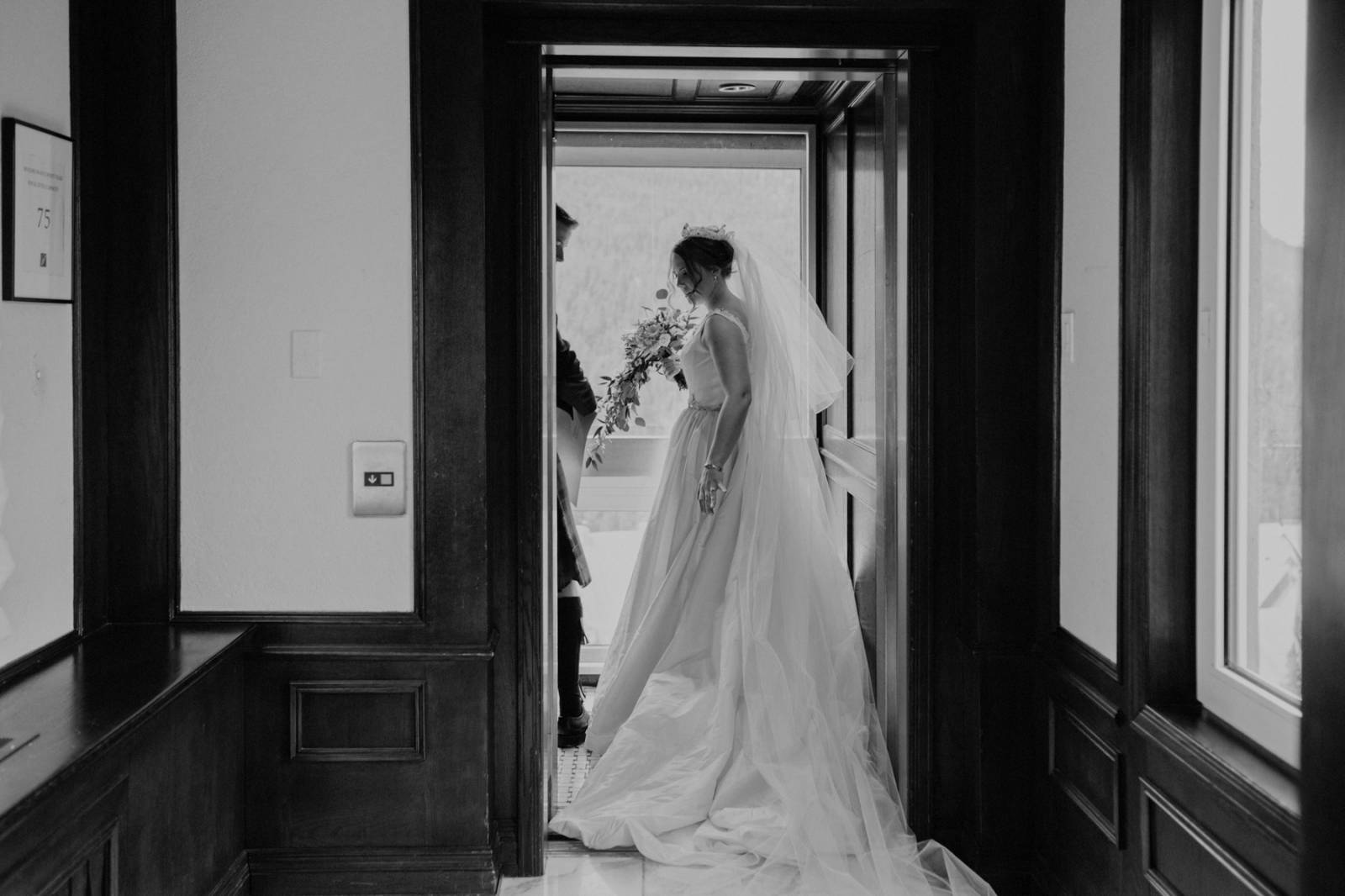 There are many incredible wedding venues in Banff but we never tire of the classic beauty and elegance of the Fairmont Banff Springs. The "Castle in the Rockies" is truly like stepping right out of a fairytale and it's easy to set the tone in a venue with such luxurious and grand ballrooms.
Lindsay and Alexander chose the stunning Mt. Stephen Hall in the Fairmont Banff Springs for both their wedding ceremony and reception. The high ceilings with oak beams, stone floors and cathedral windows with stained glass created an incredible backdrop for their wedding. We accentuated all of this beauty with romantic candles, luxurious florals and beautiful satin in their wedding colours.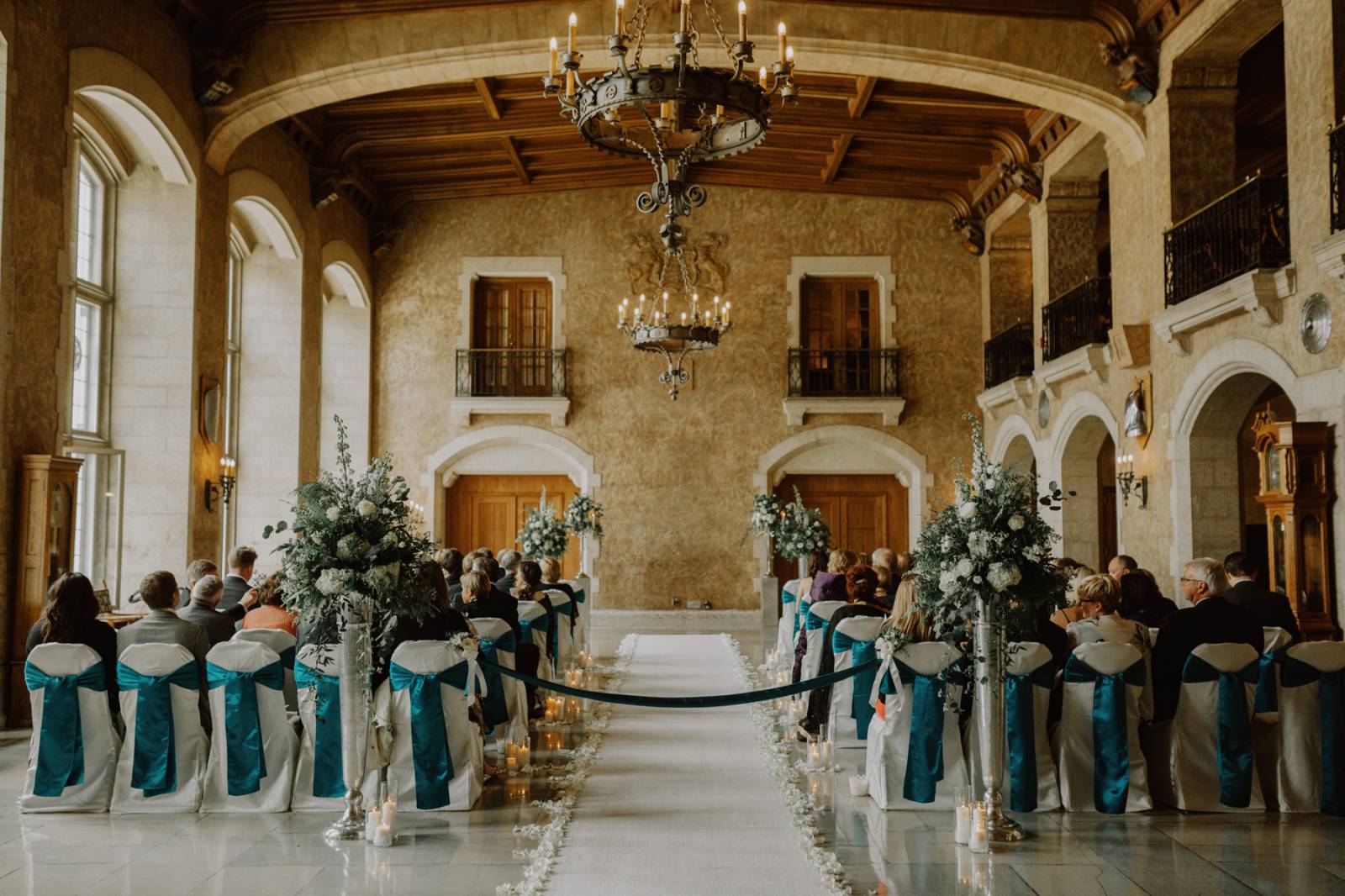 What a gorgeous couple!!!
We absolutely loved Lindsay's beautiful lace tiara and breathtaking veil, it created a perfect princess look for the bride but was still incredibly modern. Of course, the groom looked incredible too with his sharp tuxedo and red kilt.
After the ceremony, we finished transforming Mt. Stephen Hall into the luxurious reception complete with cascading florals on top of towering candelabras, and floor-length satin tablecloths. The hall looked magnificent, luxurious and perfect for all of the guests to celebrate the newly married couple.
You can see more of this incredible Banff wedding here. Plus, you'll want to check out all of the amazing wedding vendors who made this day happen:
Venue: Fairmont Banff Springs | Photographer: Brittany Esther Photography | Cake: Crave | Florist: Mountainscape Weddings | Design & Décor: Mountainscape Weddings | Rentals: Special Event Rentals & Great Events Rentals | Stationary: Paper Panache Marriage | Commissioner: Nomi Whalen | Music: Cascade Ensemble & Class Act DJ
-----
If you want to know more about Mountainscape and how we can help take the stress out of your wedding, be sure to GET IN TOUCH TODAY.