One thing we love about the brides and grooms we work with is how unique every couple is and how everyone has a style and vision for their wedding that reflects who they are. As wedding planners, we are seeing many more unique elements and personal touches playing a larger role in weddings and we absolutely love it! Our goal as a wedding planner is to listen to your ideas, hear what you have to say, and then use our expertise and knowledge to show you how we can make it all happen.
These four styles have emerged as some of our favourites but what we love the most is helping make the style completely personal through the florals and decor we design. Take a peek and see if any of these styles speak to you:
1. Earthy
As we work in the mountains, there is something perfect about incorporating an "earthy" style or theme into your wedding. We love adding natural and rustic touches that match the forests and mountains around us, the opportunities are endless, including antlers, logs, moss, rocks and more. There are so many ways to add natural and earthy touches to your wedding flowers, bouquets, centrepieces and even wedding ceremony.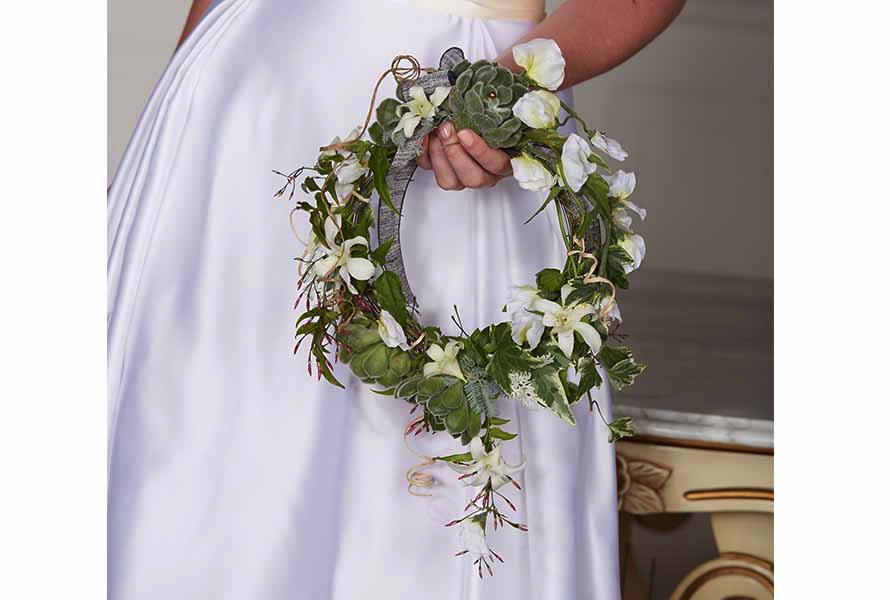 2. Bohemian
We love the free-spirited and relaxed feeling of bohemian weddings. A bohemian styled wedding lets us incorporate beautiful colours, wildflowers and romantic touches around every corner. We love mixing wildflowers and greenery into a hand-tied bouquet for the perfect mountain bohemian style.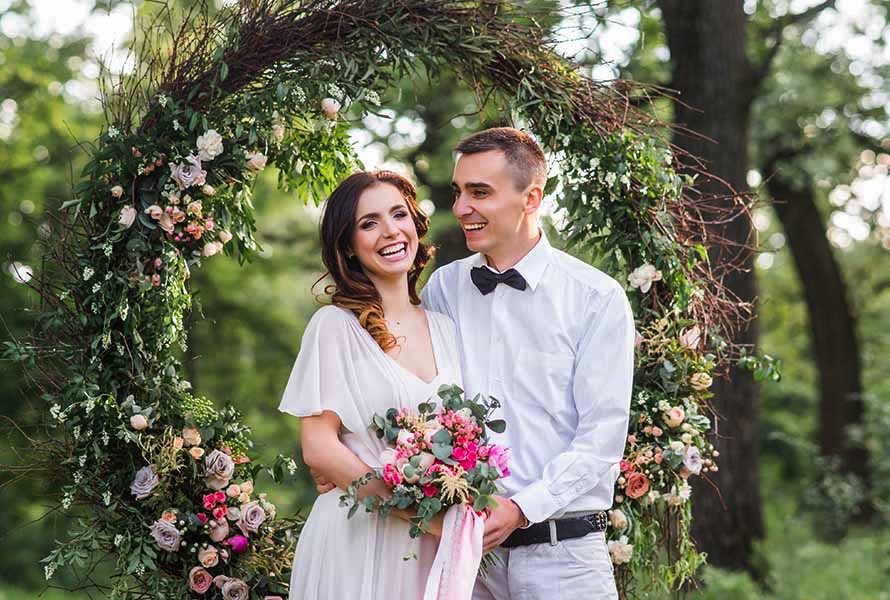 3. Elegant & Polished
Elegant and polished will never go out of style but there are so many ways to make it unique and personal. Wedding florals are one of the best ways to showcase elegance in a unique way. Some ideas include choosing a bright colour for your wedding bouquet, opting for an all-white bouquet with a beautiful coloured ribbon, choosing large, bold blooms that make a statement or working with a single type of flower such as roses for your entire bouquet.
4. Mediterranean
Vines, loads of greenery, bold flowers and textural elements like fruit make this style unique and beautiful. We love creating cascading and loose bouquets and adding interesting textural elements. This style lends to feeling very natural but still with that touch of elegance and luxury many brides are looking for.
We hope today brought a little inspiration for you and your own Rocky Mountain wedding! As Banff wedding planners it's our goal to help design and execute your dream wedding. If you'd like to know more please get in touch today.
Notes:
All Photos: International Floral Distributors (IFD)/ Michael Skaff
Find more information about wedding trends here: https://oasisfloralproducts.com/Ideas/15-things-need-know-2018-wedding-trends/